Matriz y Concha (M&C) Online Summit!

Matriz y Concha: Lifelong Self-Womb Healing began in February, 2012 as a three-day intensive for Indigenous, Xicanx, and POC folks to learn practical tools for self-care based on holistic and Mexican Traditional Medicine. Since 2012, Matriz y Concha has traveled to 13+ cities multiple times, and cultivated hundreds of relationships with womb healing communities across borders.
Indigemama weaves together the voices, faces, and collective movement we're co-creating by teaming up with the wisdom + expertise of former M&C students to bring you 30+ hours of tools for healing + wellness. Join in on 20+ workshops, presentations, and master classes during our FREE online summit.
Pay homage to collective wellness, conscious community-building, and indigenous resilience in the form of radical self care + self love during the Matriz y Concha Summit.

UPGRADE + UPLIFT for:

$345

Receive the FREE Access pass, plus:
+100 pages of downloadable content, recipes, guides, workbooks, slideshows, and e-books
+ 40 hours of content
+ 40 hours of material
+ Unlimited access to ALL presentations
+ Download ALL recordings and materials
+ Exclusive content from teachers, brujx, traditional healers, and experts in the fields of Self Love + Self Preservation, Pregnancy, Birth, + Postpartum, Yerbas + Ancestral Healing
+ Special gift section with bonus material!
Your Instructor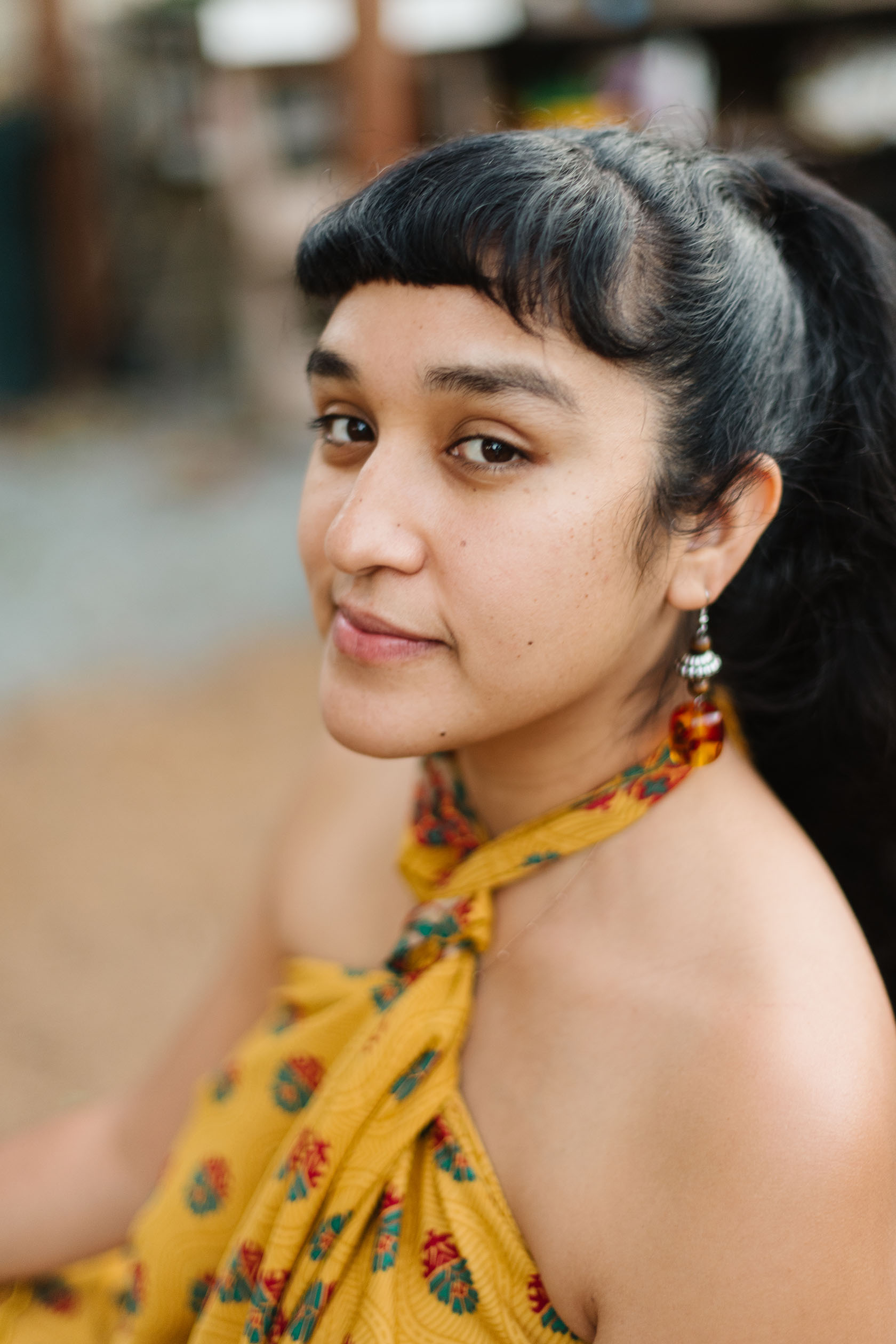 Panquetzani honors the 4,000 year-old traditions of her foremothers + integrates her lifetime of study into her practice + daily life. She comes from a matriarchal family of folk healers from the valley of Mexico (Tenochtitlan, Texcoco, y Tlaxcala), La Comarca Lagunera (Durango + Coahuila), and Zacatecas. Hearing family narratives of doctoring + deep transformation led Panquetzani to trust that all people have innate wisdom that can revolutionize their personal, family, + community well-being. In 2007, Panquetzani decided to take her practice outside of her own body + lineage to serve her community. As a traditional herbalist, healer, + birthkeeper, Panquetzani has touched over 3,000 wombs + bellies spread across three countries + two dozen cities in the last decade. Since 2012, as the foundress of Indigemama: Ancestral Healing, she has taught 93 live, in-person intensives, workshops, and trainings, totaling more than 1500 hours of live instruction and countless hours of free + online education. Ask Panquetzani's students about her pedagogy + student-led, emergent teaching style. On her days off, you'll find Panquetzani feeding friends + getting into mischief with her guapo + 3 sons.
Course Curriculum
Welcome to Indigemama Summit!
Available in days
days after you enroll
Nurture Your Womb, Nurture Yourself
Available in days
days after you enroll
Feeding Your Fertility
Available in days
days after you enroll
Frequently Asked Questions
When does M&C Summit start and finish?
You'll have access to Indigemama's Matriz y Concha Summit the day you enroll! Each video presentation and it's downloadable study supplements are released to you every two days. You can access released content at any time, and have the option to download the videos and resources across your devices. Once enrolled, you'll have Lifetime Access to all M&C Summit materials and videos.
What's the difference between the FREE version and the UPGRADE + UPLIFT version?
FREE access ENDED on 2/15. If you'd like lifetime access, along with printable, downloadable, resources, study supplements, and MORE content, please Upgrade + Uplift here.