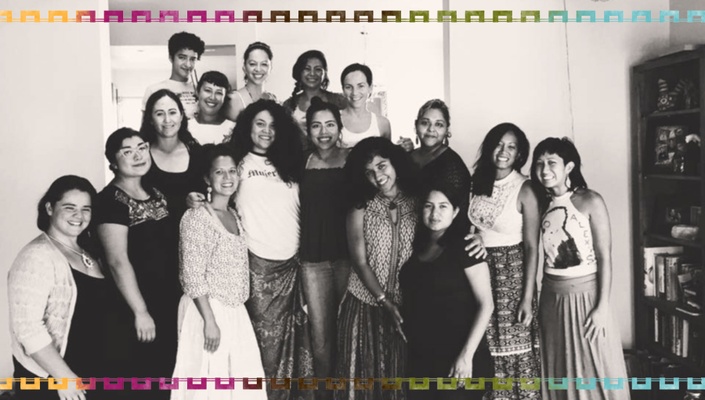 A Cerrar las Caderas- C7 (Winter 2019)
Mexican Traditional Medicine Postpartum
Revitalize la Cuarentena with Mexican Traditional Medicine (MTM) bodywork, herbalism, healing foods, + more. Cultivate professional skills, deepen your postpartum knowledge, and provide competent, time-tested support to birthing folks, babies, + families. A Cerrar las Caderas (ACLC) cultivates comunidad, holistic education, self-sustainability, + resources to the growing number of Indigenous midwives + birth keepers worldwide. Our network of practitioners helps secure healthy experiences for birthing folks, babies, + families who make up our community.

YOU GET...
6 stunning, High-Def, audio mastered Instructional Videos:

+ Video 1: Yerbas
+ Video 2: La Faja y el Rebozo
+ Video 3: The Vaginal Compress
+ Video 4: The Vaginal Steam and Herbal Slap Bath
+ Video 5: La Sobada
+ Video 6: La Cerrada de Caderas
(value $600)
15 Worksheets
+ Reflections
+ Plant Identification
+ Autonomous Learning
+ Plant Match
+ Rebozo Identification
+ Vaginal Steam
+ Herbal Slap Bath
+ Fermentation
+ Fermentation Insider Tips
+ Traditional Postpartum Recipes
+ Womb-Centered Entrepreneurship
+ Womb Journal Prompts
+ Social Media
(value $200)
3 Conscious Enterprise Modules

+ Womb Centered Enterprise
+ Leading Your Purpose Driven Practice
+ ¡A Cerrar este Curso!
(value $900)

12 Conscious Enterprise Activities

+ Tu Historia
+ Retrospection
+ Declare Your Purpose
+ La Visión
+ Inner | Outer Cycles
+ Divine Guidance
+ Your Best Self
+ Freedom + Peace of Mind
+ The Whole Package
+ Conscious Branding
+ Holistic Strategy
+ Social Media Mastery
(value $1200)
1 Text, Cerrando Caderas: Reclaiming la Cuarentena, Panquetzani 2019 (100 page PDF)
(value $89)
Early exclusive access to the updated text, Cerrando Caderas: Reclaiming la Cuarentena, delivered to your door (must complete culmination requirements within 30 days of module 9)

(value $375)

9 in-depth, concise modules for easy comprehension
+ Part 1: Yerbas

+ Part 2: Herbal Recipes
+ Part 3: El Baño Vaginal
+ Part 4: la Sobada y la Cerrada de Caderas
+ Part 5: Integration
+ Part 6: Nutritive Healing
+ Part 7: Womb-Centered Enterprise
+ Part 8: Leading Your Purpose Driven Practice
+ Part 9: ¡A Cerrar Este Curso!
(value $4,000)
NINE (9) LIVE webinars, with downloadable recordings

(value $2,000)
Membership to ACLC's online Private Group + Practitioner Circle
(value $75)

Access to the learning platform across devices for 9 months, including download permission of all modules.

(value $3,000)
A FREE listing on indigemama.com's ACLC Postpartum Professionals worldwide directory upon culmination (30 day requirement)
(value $500)
Sample Contracts, Agreements, Client Handouts, Cheat Sheets, Insider Resource Lists, Recipes, and Informational PDFs
(value $200)
One-on-one support with coursework fulfillment, logistics, and culmination requirements
(value $500)
Special savings opportunities, discounts, and exclusive ACLC Student hook-ups throughout the year
(value $1,025)
Conscious Entrepreneurship group mentorship, 3 months
(value $1,500)
A printable Certificate of Completion upon attainment of culmination requirements
(value $25)
An official ACLC PNG + JPEG graphic for your website
(value $25)

Digital culmination package with sample starting documents and a checklist
(value $100)
1 PDF (ESPAÑOL) Herbal Study Guide: Nahuatl / Spanish / English / Latin Botanical names + Applications
(value $55)
Surprise Culmination Bundle after Module 9 (secrets inside) <3

(value $400)

NEW BONUS CONTENT!!!
VIDEOS
PLANT MEDITATION: CANELA, Bellx
REBOZO BABYWEARING, Panquetzani

PLANT WISDOM: CINNAMON, Bellx
INDIGENOUS PERINATAL BEREAVEMENT TEACHINGS, Raeanne Madisson
SOCIALLY CONSCIOUS PLANT RELATIONS, Bellx
TABLILLAS DE XOCOLATL, Tlalcihuatzin
(value $1,200)
HANDOUTS

PLANT PROFILE: Cinnamon, Bellx
INDIGENOUS PERINATAL BEREAVEMENT TEACHINGS, Raeanne Madisson

CONSCIOUS ENTREPRENEURPSHIP RESOURCE LIST, Panquetzani
SOCAL MEDIA CHEAT SHEET, Panquetzani
(value $400)

+ fun surprises TBA along the way! ♥

TOTAL VALUE: $18,369
ENROLL TODAY: $1,999
COURSE INTERCHANGE
$1,999 investment
OR
6 monthly installments of $384
OR

9 monthly installments of $300

Enrollment Closes OCTOBER 31
*or when at capacity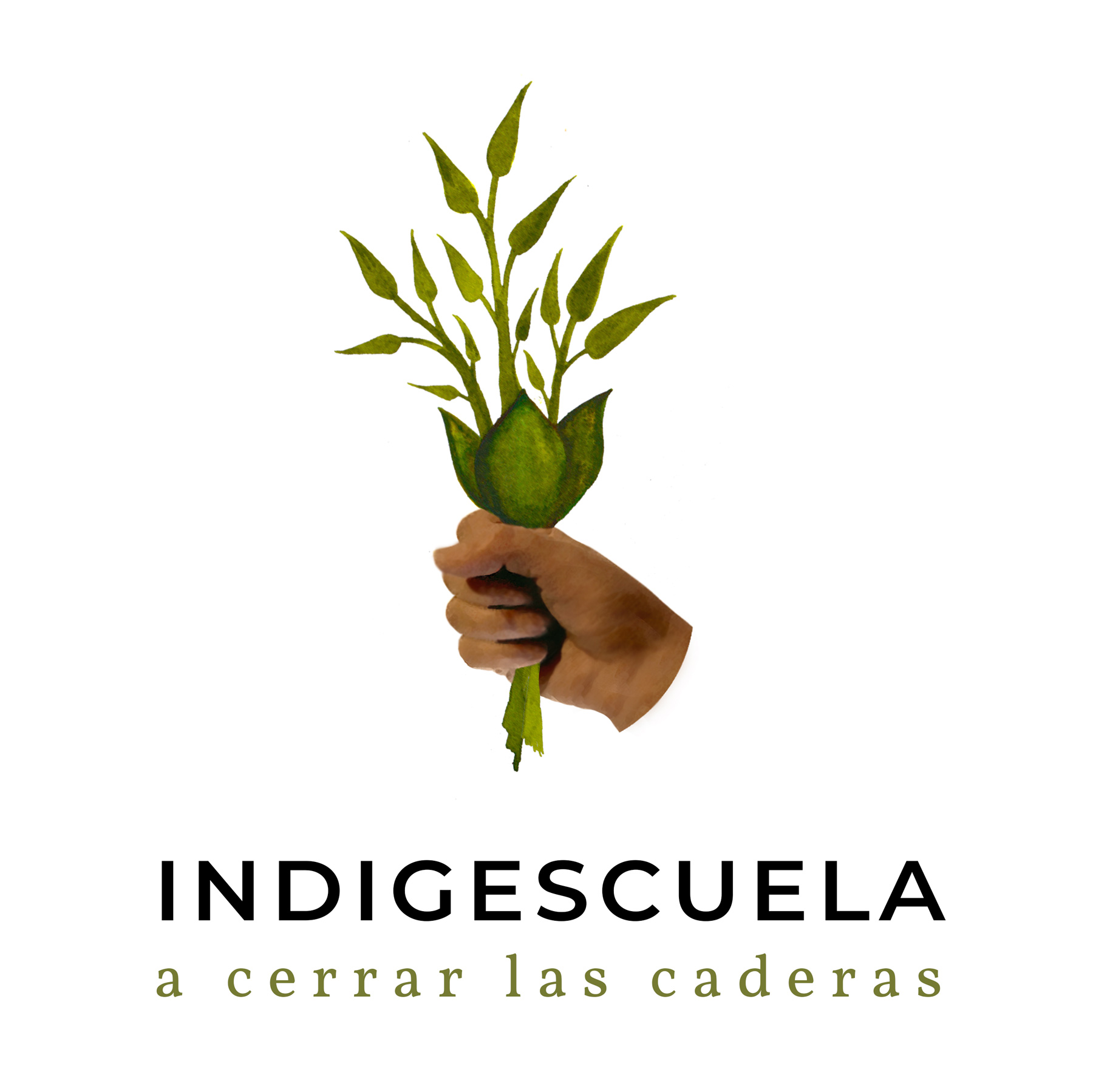 Your Instructor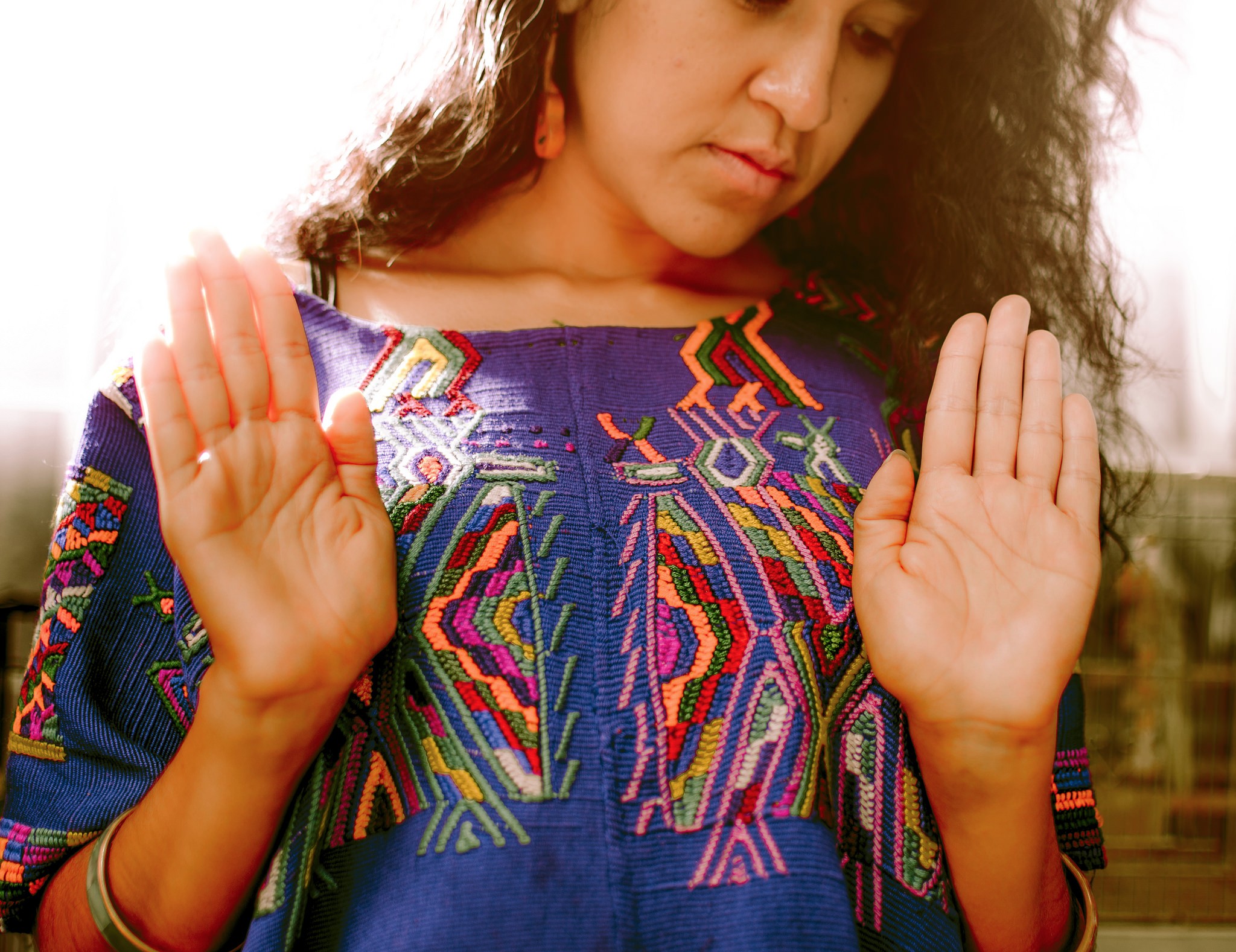 Panquetzani honors the 4,000 year-old traditions of her foremothers + integrates her lifetime of study into her practice + daily life. She comes from a matriarchal family of folk healers from the valley of Mexico (Tenochtitlan, Texcoco, y Tlaxcala), La Comarca Lagunera (Durango + Coahuila), and Zacatecas. Hearing family narratives of doctoring + deep transformation led Panquetzani to trust that all people have innate wisdom that can revolutionize their personal, family, + community well-being. In 2007, Panquetzani decided to take her practice outside of her own body + lineage to serve her community. As a traditional herbalist, healer, + birthkeeper, Panquetzani has touched over 3,000 wombs + bellies spread across three countries + two dozen cities in the last decade. Since 2012, as the foundress of Indigemama: Ancestral Healing, she has taught 93 live, in-person intensives, workshops, and trainings, totaling more than 1500 hours of live instruction and countless hours of free + online education. Ask Panquetzani's students about her pedagogy + student-led, emergent teaching style. On her days off, you'll find Panquetzani feeding friends + getting into mischief with her guapo + 3 sons.

INSTRUCTOR TEAM
Panquetzani
Sumayyah Franklin
Ana Siria Urzua
Eutimia Cruz Montoya
Alida Cardos Whaley
Tlalcihuatzin
Bellx
Raeanne Madisson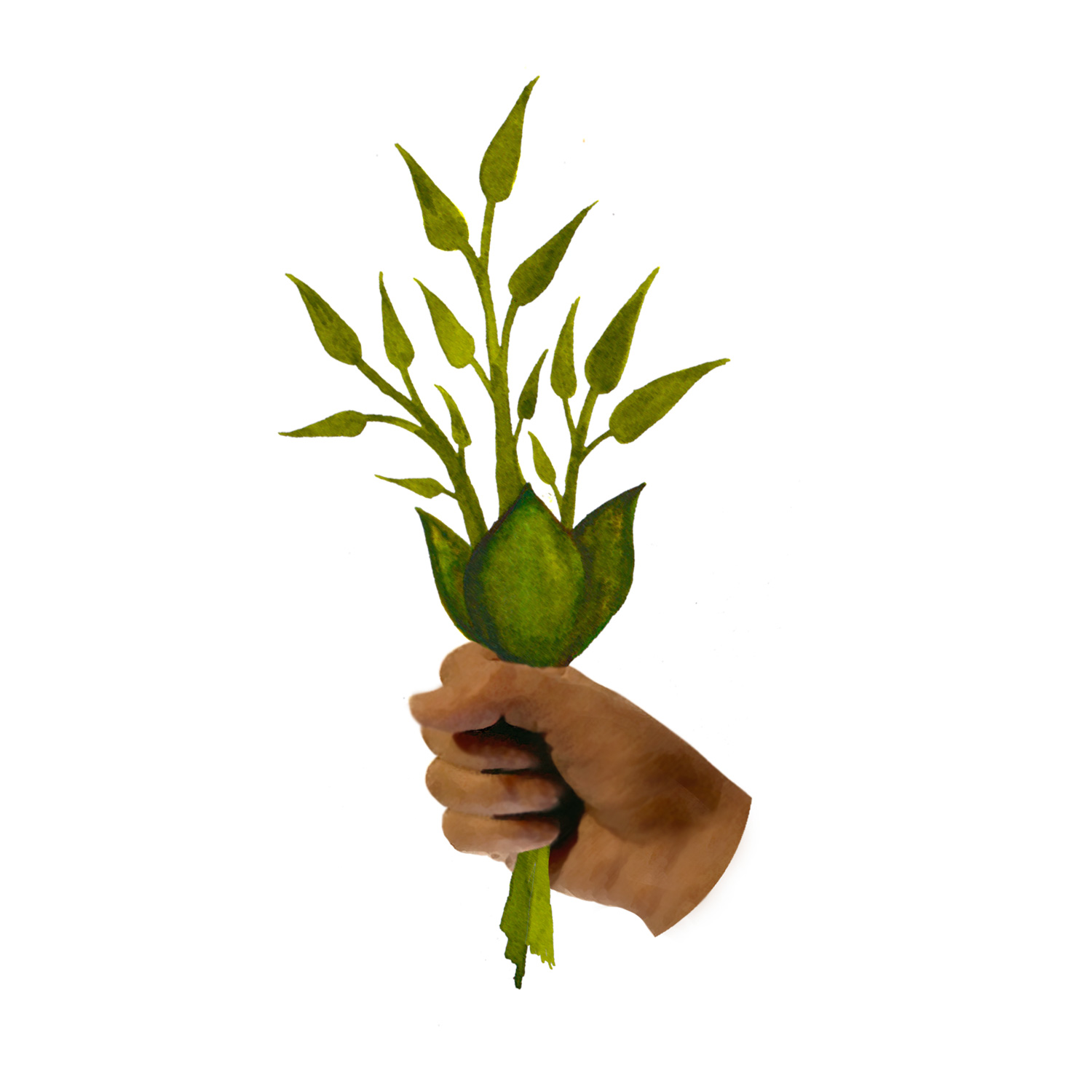 Course Curriculum
BEFORE YOU ENROLL
Available in days
days after you enroll
WELCOME TO COHORT 7 (Fall 2019)!
Available in days
days after you enroll
A CERRAR LAS CADERAS TEXTS
Available in days
days after you enroll
Frequently Asked Questions
When does the course start?
Enrollment for ACLC Cohort 7 is open for enrollment NOW! You'll have access to the first module starting November 1. Our first LIVE WEBINAR is scheduled for November 24, 2019. For a full list of meeting dates, see the 'Calendar' section of the course curriculum.
How long do I have access to the course?
You have access to ACLC for the duration of the 9 month course- across any and all devices you own. Once you culminate ACLC, you have 30 additional days to download the course, study supplements, and live webinar recordings, free of charge. <3
Can I apply for a scholarship?
Yes! Indigemama believes in making ancestral knowledge accessible to her community. As a small enterprise with it's core values in contributing to a just, regenerative economy, we offer one (1) FULL scholarship, and two (2) partial scholarships per cohort. Only qualified applicants who apply by the first day of class will be considered. Scholarships will not be given retroactively to currently or previously enrolled students.
How long do I have after I finish the course to culminate?
We give you 30 additional days after the last day of class (30 days from the end of the last module) to complete all assignments and coursework in your culmination package.
How long after culmination will I be added to the Indigemama practitioner directory for FREE? Is there a fee after this time frame?
You can be added FREE of charge to our ACLC Practitioner directory on indigemama.com upon culminating within 30 days of the last day of class. ALL required assignments in your culmination package must be COMPLETE and turned into
[email protected]
After your 30-day grace period, there is a charge of $200 to join our online Practitioner Directory.
Are there any qualifications needed before enrolling?
You have two prerequisites: Matriz y Concha (in person) or Matriz Caida (online or in person). Prerequisite courses must be completed by Module 9. You will be asked to provide proof of attendance upon culmination.
Is this course in person or online?
This course is a web education course, which means it's online. To attend ACLC in person, visit www.indigemama.com/workshops.
What if I can't make the ACLC Webinar dates?
Please check the Webinar dates in the Calendar section of the platform and plan to attend all of them. You may miss two of nine webinars, and have an opportunity to make up a limit of three webinars. Email
[email protected]
in advance to arrange this.
This course is closed for enrollment.