READ: Meet - Maria Teresa Rivera

Maria Teresa is an indigenous student midwife, doula, certified lactation educator & counselor, placenta encapsulation specialist and wellness promotora serving the greater Los Angeles area. She is the visionary and founder of Womyn's Medicine and has served over 200 families as a birth worker.
Maria, a Women's Studies major, initiated her journey as a birth worker when she began to co-create with the indigenous birth worker collective 'Ticicalli Yahualli' in 2010. Ticicalli Yahualli promotes indigenous birthing rites, providing community doula support & inter-generational healing.
She has received various training's in evidence-based & traditional healing modalities to support the health & wellness of womyn and families. Some of her teachers include renowned doula trainer & childbirth Educator Ana Paula Markel, of Bini Birth and traditional midwife Naoli Vinaver. In 2012, she completed UC San Diego's program in Lactation Education & Counseling.
Currently, she is senior student midwife completing her Midwifery program with the National College of Midwifery. Maria has been apprenticing with Certified Professional Midwives, is a primary midwife under supervision and provides services for gynecological care, preconception, prenatal, out of hospital births as well as postpartum care.
Her background in education & mental health makes her a compassionate teacher promoting culturally relevant self care practices, childbirth education, holistic healing, preventative care for perinatal mood disorders, non-violent communication and reflective practice.
She views healing as a process between the mind-body, environment and the trans-generational experience. Her vision is to support her community in making informed choices to contribute to their wellness and healthy growth of the incoming generations.
When Maria is not at birth, you can find her spending time with family, studying at a local coffee shop, or dancing.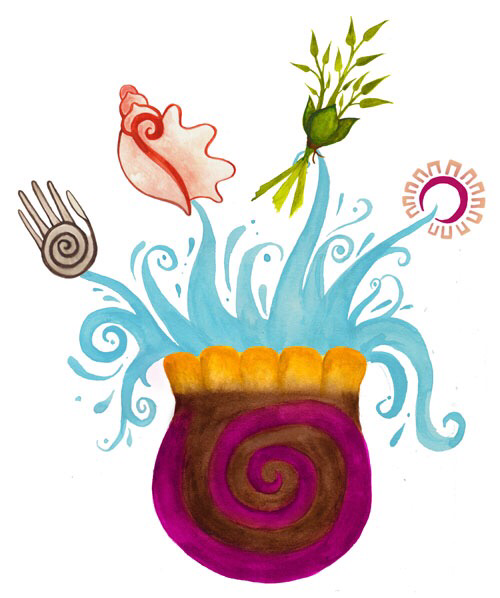 Complete and Continue